Govtrack.us relays a plethora of information regarding our Members of Congress (MoCs). It offers information about the Representatives, when their next election
year will be, along with which districts they represent, and maps of each district's border.
When yo
u go to this site https://www.govtrack.us/congress/members/co be sure to put your state's USPS initials as the last two letters on the URL. When your state appears you will see your Senators, next, click on the tab above to see your Representatives, and/or you can click on the Map of Congressional Districts to see which Representative covers your district.
Next, organize by following the Indivisible Practical Guide. Be sure to register your group with https://www.indivisibleguide.com/ and please let me know how your group is doing.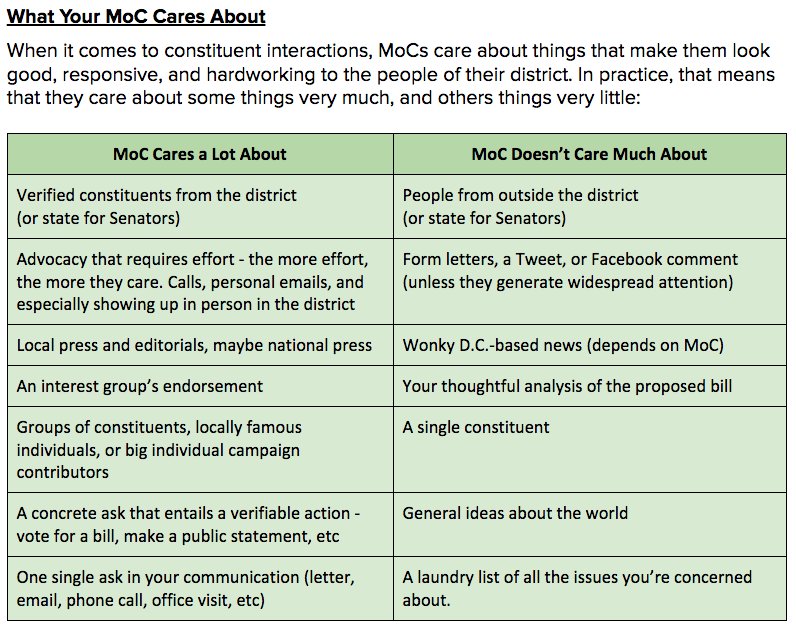 Become a Constant Learner to be more effective in gaining knowledge and facts.
WHY WE ARE NOT AND NEVER WILL BE THE TEA PARTY